Treatments
Prolotherapy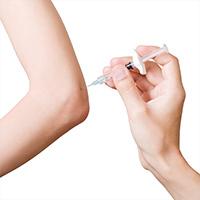 Dr Weglein has been Performing Prolotherapy for the past 10 years having done over 7,000 treatments, publishing research papers on Prolotherapy and is Certified in Prolotherapy.
He uses Ultrasound to guide the treatment, which ensures that the needle is placed in proper position with minimal pain.
Platelet Rich Plasma Therapy (PRP Therapy)
PRP is the injection of the patients own platelets, in high concentration into an injured tendon, ligament or Muscle tear. The Platelets contain growth factors which help stimulate natural healing.
Osteopathic Manipulation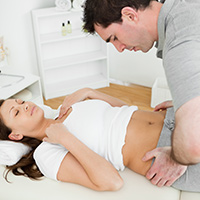 OMT is the realignment of the body, by manual adjustments. This includes treatments to:
Muscle
Bone
connective tissue
fascia There are over 100 types of OMT treatments to provide a restoration of anatomic function and decreased pain.
HA-Viscosupplementation Injection for Arthritis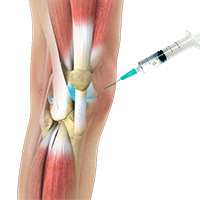 Hyaluronate (HA) is a natural substance that is found in many joints in our body. HA is critical to maintain healthy joint function.
HA is the major component in our joint fluid and functions both to repair cartilage and heal tissue.
Trigger Point Injections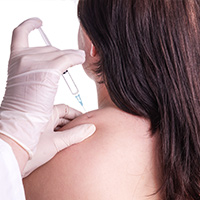 Many times our Muscle has pain that comes from tight bands or spasms. These painful areas are called Trigger points(TP) . These points often cause tremendous pain that can travel up and down our body. These TP points have been well studied and have been mapped out on our body.
Medical Acupuncture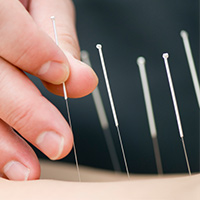 Medical Acupuncture is the practice of acupuncture by a licensed physician Acupuncture has been used to help treat pain for the past 4 thousand years. There are many types of acupuncture treatments and techniques.
Ultrasound Diagnosis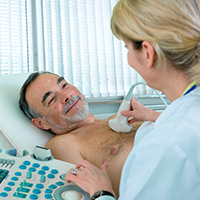 Musculoskeletal Ultrasound (MSK) can now be used to visualize: Bone, Muscle, Tendon, and Ligament anatomy. This technology is at the cutting edge of sports- orthobiologic diagnosis. Dr. Weglein is trained in MSK Ultrasound and utilizes this procedure in his clinic.
Cupping or Vacuum Therapy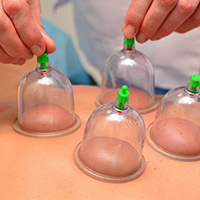 Cupping or vacuum therapy is an alternative therapy that uses suction created by placing suction cups on the body to treat several medical conditions like headaches, arthritis, post injury trauma, rheumatism, fibromyalgia, fatigue and musculoskeletal problems.