DR. ADAM WEGLEIN - Regenerative Injection Technique Houston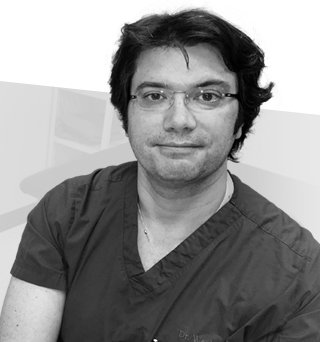 Dr Weglein graduated Summa Cum-Laude from University of Texas at Arlington. He graduated with a degree in Doctor of Osteopathic Medicine from the University of North Texas Health Science Center in Fort Worth. He initially successfully completed a Family Residency at the University of Texas. He then completed a Sports Medicine Residency / Fellowship at the prestigious South Pointe, Cleveland Clinic. Going on to become the Assistant Program Director of the Sports Medicine Fellowship at South Pointe Cleveland, Cleveland Clinic. Dr. Weglein had the pleasure of working with the Cleveland Indians baseball Team during this time. He has also been a volunteer Team Physician in the Houston Marathon over the years.
Dr. Weglein has a unique skill set being the only physician in central Houston to maintain this type of Triple Board Certification. Dr Weglein is Board Certified in Sports Medicine, Certified in Regenerative Injection Techniques (PRP, Prolotherapy, Regenerative Injection Technique & Oxygen Therapy) and Certified in Musculoskeletal Diagnostic Ultrasound. He also maintains board certification in Medical Acupuncture. Dr Weglein is a faculty Professor at three medical schools( University of Texas Houston Medical School, University of North Texas Health Science Center, and AT Still University). He has given many lectures on Prolotherapy and Platelet Rich Plasma both nationally and internationally, and is considered to be a professor on the topic of Orthobiologic medicine.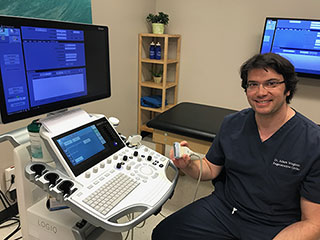 Dr Weglein recently traveled to Ferrara, Italy, to obtain training by Dr John Lyftogt (New Zealand), in Neural Prolotherapy. Currently in the world there are only a hand-full of physicians trained in Neural Prolotherapy, which is an advanced treatment for neurogenic inflammatory pain.
Dr. Weglein treats non-operative musculoskeletal injuries and pain through the use of a wide range of non-operative modalities, some of which include: Prolotherapy, Platelet Rich Plasma injections, HA joint injections for Arthritis, Acupuncture.
Dr Weglein is committed to the successful treatment of musculoskeletal conditions through the use of the most conservative treatments. All of his training has focused on this area of expertise.
Dr Weglein is the founder of The Musculoskeletal Clinic of Houston, dedicated to providing the most advanced non-surgical orthobiologic treatments.
Our Clinic
The Musculoskeletal Clinic of Houston, has a unique emphasis on providing personalized care to patients. We therefore strive to treat each and every patient as an individual, not "a number" and not a "Mass Factory" medical practice. We limit our daily patient schedule to around 10 patients per day, to ensure you have the time and proper attention with the physician as well as the option to have same day consult and treatments done.
With our new Orthobiologic Clinic, we are now able to make a patient specific, unique custom prp product for each individual condition. This is the only such Orthobiologic Clinic in Houston, allowing us to provide superior care to our musculoskeletal patients.
DR. ADAM WEGLEIN - Regenerative Injection Technique Houston
6750 West Loop South Freeway
Suite 520
Bellaire, Texas 77401
Phone: